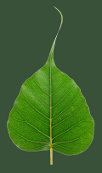 The greatest gift is the
gift of the teachings

Retreat Dharma Talks

Steven Smith Review

Unknown



2001-10-14 Courage Of Heart 52:15
Steven Smith
Focusing on faith, energy, patience and renunciation--four qualities of mind that stream through our awareness and power our practice.

2003-06-15 Home In The Heart Of Metta 64:37
Steven Smith
A description of the four brahmaviharas and the interconnected nature of things. Good acts of metta especially have far-reaching consequences —changing our patterns, and releasing powerful, previously repressed energy for awareness, love and wisdom.

2003-07-21 Mindfulness And Supporting Spiritual Virtues 66:45
Steven Smith
Introduced by gratitude to teachers and lineage. Followed by a thorough description of mindfulness and the four foundations of mindfulness. Concluded by how to support skillful states of faith and courageous energy.

2003-10-06 Spiritual Emotions: Power To Liberate 64:00
Steven Smith
Detailed description of each Brahma Vihara, in generating and pervading them through oneself and to others in receiving them. Examples of each - enlightened leadership; using Brahma Viharas as basis for political freedom. How acts of kindness have rippling effects with unknown and mysterious consequences.

2003-10-28 The Happiness Of Insight 68:01
Steven Smith
Inspiring metaphors and stories for retreat practice and daily life about the happiness & joys of insight meditation not dependent upon what's happening in the world around us.

2004-06-06 Cool Warmth Of Metta 59:16
Steven Smith
Overview of four sublime abidings and description of each one, with stories, examples and mysterious positive consequences of actions motivated by metta, compassion, empathetic joy and equanimity.