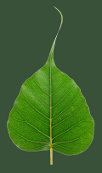 Please support Dharma Seed with a 2023 year-end gift.
Your donations allow us to offer these teachings online to all.



The greatest gift is the
gift of the teachings

Dharma Talks

2001-10-11 Seven Factors Of Enlightenment 53:40
Adrianne Ross
Developing and balancing the seven factors of awakening [mindfulness, investigation, energy, joy, calm, concentration and equanimity] to support life and practice.