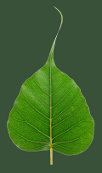 The greatest gift is the
gift of the teachings

Dharma Talks

2001-07-05 Sloth and Torpor and Restlessness 60:12
Shaila Catherine
Hindrances and habits prevent us from experiencing a natural and peaceful radiance of mind. Meditators learn to make peace with obstacles. We learn to work skillfully with the hindrances. Sloth and torpor and restlessness are common energetic imbalances that either dull the mind into sleepiness and laziness, or agitate the mind by promoting worry and anxiety. This talk examines the causes that produce the hindrances, and provides practical suggestions and tools for working with obstacles and overcoming their force.
Insight Meditation South Bay - Silicon Valley : Tuesday Talks



2001-07-01 Patient Awareness 50:25
Corrado Pensa
Unless we see and understand all the energy that goes into our attachments and aversions, there won't be any energy left for awareness.