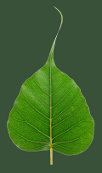 The greatest gift is the
gift of the teachings

Dharma Talks

2001-03-22 Refinement Of Mind - part 1 63:45
James Baraz
The Buddha's discourse on refinement of mind from the Anguttara Nikaya describes the process a practitioner experiences in moving from grosser types of attachment to more subtle and refined ones. This talk focuses on how the practice affects our thoughts, words and actions as we continue our journey of awakening.
Insight Meditation Community of Berkeley



2001-03-12 Arriving In The Here And Now 44:44
Rodney Smith
To arrive in the here and now means to acknowledge the truth of the present moment where we find ourselves. Most of us have found ways to avoid the present, so as to avoid facing difficulties. This talk identifies strategies we use to keep from arriving and explains how living with integrity will allow us to arrive more easily.