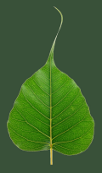 Please support Dharma Seed with a 2022 year-end gift.
Your donations allow us to offer these teachings online to all.



The greatest gift is the
gift of the teachings

Retreat Dharma Talks

October 2017 at IMS - Forest Refuge

2017-10-01 (31 days) Insight Meditation Society - Forest Refuge



2017-10-17 The Akaliko (timeless) Dharma 62:38
Kittisaro
"Beings lose sight of the "Original Brightness" Taking a bubble to be the whole ocean. Papanca (conception proliferation) and the ending of that. The mysterious Dharma, words fall silent before it.

2017-10-19 Moving Beyond Duality 39:50
Kittisaro
Form is not different from emptiness. Reflections on the Heart Sutra. Kuan Yin's method of contemplation. Turning the mind to the deathless.