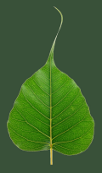 Please support Dharma Seed with a 2022 year-end gift.
Your donations allow us to offer these teachings online to all.



The greatest gift is the
gift of the teachings

Retreat Dharma Talks

May 2018 at IMS- Forest Refuge

2018-05-01 (31 days) Insight Meditation Society - Forest Refuge



2018-05-01 Refuge As Practice 45:47
Gloria Taraniya Ambrosia
Going for refuge mirrors the process of waking up. We settle enough to know what we are experiencing (Buddha); we learn to let things be the way are (Dhamma); and we experience directly the happiness and release that comes from skillful behavior (Sangha).