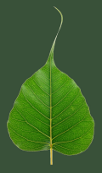 Please support Dharma Seed with a 2022 year-end gift.
Your donations allow us to offer these teachings online to all.



The greatest gift is the
gift of the teachings

Retreat Dharma Talks

IMCB Regular Talks

Insight Meditation Community of Berkeley



2010-11-04 Ascending and Descending Movements of Dharma Practice + Buddhist Global Relief 1:11:40
Bhikkhu Bodhi
Bhikkhu Bodhi discusses the Five Spiritual Faculties, the ascending factors that lead toward enlightment and the Four Brahma Viharas, the descending factors that lead toward engagement in the world.

Following the dharma talk, Kim Behan, Executive Director of Buddhist Global Relief, gives a presentation on the founding, goals, and projects of the organization. Buddhist Global Relief is a Buddhist organization dedicated to providing relief from poverty and hunger among impoverished communities worldwide. Read Bhikkhu Bodhi's provocative essay that led to the founding of BGR: "A Challenge to Buddhists"



2010-12-02 A New Story: Was the World Made for Man? 56:35
Wes Nisker
An insightful and humorous exploration of the place of humans in the universe. Includes a reading of Mark Twain's essay "Was the World Made for Man." The evening ends with a discussion with sangha members.

2011-01-13 Enlightenment Part 1. 54:22
James Baraz
The classic Theravadin meditative path to freedom, including progress of insight and stages of enlightenment.