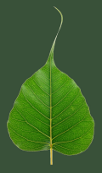 Please support Dharma Seed with a 2022 year-end gift.
Your donations allow us to offer these teachings online to all.



The greatest gift is the
gift of the teachings

Christiane Wolf's Dharma Talks

Christiane Wolf

Christiane is a mindfulness, Vipassana and MBSR teacher. Her focus is on the intersection of traditional Vipassana and secular mindfulness. She is a co-guiding teacher of Insight LA and is currently in teacher training with Jack Kornfield et al.