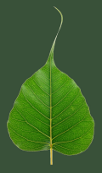 Please support Dharma Seed with a 2022 year-end gift.
Your donations allow us to offer these teachings online to all.



The greatest gift is the
gift of the teachings

John Martin's Dharma Talks

John Martin

John Martin teaches Vipassana (Insight) and Metta (Loving Kindness) meditation retreats. He leads an on-going weekly Monday evening meditation group in San Francisco, and an Advanced Practitioners Program group. He serves as Co-Chair of the Guiding Teachers Committee for Spirit Rock, and serves on the Executive Committee of the Board of Directors. John is also the co-guiding teacher for the LGBTQueer Sangha at the Insight Meditation Center in Redwood City.