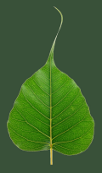 Please support Dharma Seed with a 2022 year-end gift.
Your donations allow us to offer these teachings online to all.



The greatest gift is the
gift of the teachings

Joseph Goldstein's Dharma Talks

Joseph Goldstein

I have two main aims in teaching. The first is to spread the dharma as widely as possible, offering it to as many different people as I can. The second is to teach a smaller number of people over sustained periods of time. This in-depth teaching engages my tremendous love for intensive, long-term meditation practice, where people can immerse themselves in the retreat experience and see how it transforms their understanding.