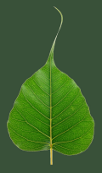 The greatest gift is the
gift of the teachings

Dharma Teachers

Kittisaro & Thanissara

Kittisaro & Thanissara, both former monastics in the Forest Tradition of Ajahn Chah, are married, teaching partners, and co-founders of Dharmagiri Sacred Mountain Retreat, in South Africa. They are co-authors of Listening to the Heart, A Contemplative Guide to Engaged Buddhism. They currently live in North Bay California where they are Guiding Teachers of Sacred Mountain Sangha, on the Spirit Rock Teacher Council, and are Core Teachers at IMS.



Konda Mason

Konda was introduced to Tibetan Buddhism in 1982. Her love for Vipassana began in 1996, working with Jack Kornfield at the Vallecitos Retreat Center. She has been a regular yoga teacher at Spirit Rock since 1997, teaching many retreats including the annual Metta Retreat and many of the POC retreats. Konda's dharma training includes the East Bay Meditation Center Commit to Dharma program, Spirit Rock Community Dharma Leader and she is currently in the 2020 Spirit Rock Teacher Training program. Konda has taught daylongs, retreats and workshops. She sits on the Board of Directors of Spirit Rock Meditation Center and is on the Advisory Board of the Namchak Foundation Learning Circles. In addition to her spiritual pursuits, Konda is a social entrepreneur, earth and social justice activist. She is the Co-Founder and former CEO of Impact Hub Oakland, a beautiful co-working space that supports socially engaged entrepreneurs and changemakers.



La Sarmiento

La Sarmiento has been practicing Vipassana meditation and has been a member of the Insight Meditation Community of Washington (IMCW) since 1998. La's practice and approach to the Dharma has been influenced greatly by the teachings of Tara Brach, Pema Chodron, Larry Yang, Eric Kolvig, Michele McDonald, Cheri Maples, Joe Weston, and Ruth King. In September 2012, La graduated from the Community Dharma Leadership IV program sponsored by Spirit Rock Meditation Center in Woodacre, CA.




Lama Rod Owens

Lama Rod Owens is the Guiding Teacher for the Radical Dharma Boston Collective and teaches with Inward Bound Mindfulness Education (iBme) where he is also a faculty member for the organization's teacher training program. He holds a Master of Divinity degree in Buddhist Studies from Harvard Divinity School with a focus on the intersection of social change, identity, and spiritual practice. He is a co-author of Radical Dharma, Talking Race, Love, and Liberation, which explores race in the context of American Buddhist communities. He also contributed a chapter on working with anger and difficult emotions in the book Real World Mindfulness for Beginners. He has offered talks, retreats, and workshops at Harvard, Yale, Tufts, NYU, and other universities. His current writing project is an exploration of intersectional masculinity and spirituality.



Larry Rosenberg

The method I use most in teaching is anapanasati or mindfulness with breathing. Breath awareness supports us while we investigate the entire mind-body process. It helps calm the mind and gives us a graceful entry into a state of choiceless awareness--a place without agendas, where we are not for or against whatever turns up in the moment.




Larry Yang

Larry Yang, a longtime meditator, trained as a psychotherapist, has taught meditation since 1999 and is a core teacher at East Bay Meditation Center in Oakland, CA. He has practiced in Southeast Asia and was a Buddhist monk in Thailand.



Laura Bridgman

Laura Bridgman began her Dhamma practice in her early teens, and eventually ordained as a nun with Ajahn Sumedho in 1995. She was resident at Amaravati and Chithurst monasteries for eighteen years until moving out to live as a solitary nun in 2010. She has spent extended periods of time with the Burmese teacher Sayadaw U Tejaniya. In 2015 Laura left the monastic tradition to pursue the Diamond Heart (Ridhwan) spiritual path alongside her Vipassana practice. There is much over-lap as it incorporates Buddhist principles and practices.



Leela Sarti

Leela Sarti has been a student of the Buddha's teachings and practices since she was 16 years old. She lives with her family in Sweden and in addition to teaching Insight Meditation retreats internationally works individually with students in her psychotherapy practice in Stockholm. She is a long term student of the Diamond Approach and part of a teacher training program in that tradition.