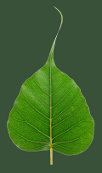 The greatest gift is the
gift of the teachings

Retreat Dharma Talks

April 2011 at IMS - Forest Refuge

2011-04-01 (30 days) Insight Meditation Society - Forest Refuge



2011-04-01 Dana, Sila, Bhavana. 55:28
Greg Scharf
Dana (generosity) and Sila (ethical conduct) are seen as the essential foundation for Bhavana (meditation). This talk explores this relationship, with an emphasis on the practice of generosity as a practice of freedom.

2011-04-08 Renunciation 54:48
Greg Scharf
The practice of renunciation goes to the very heart of the Buddha's teachings. This talk explores the power of renunciation - the very substance of freedom.

2011-04-14 Life is Practice, Practice is Life 53:04
Greg Scharf
We often find that we have unconsciously divided our experience into times of "practice" and "life". This talk discusses ways to integrate life and practice both on and off the meditation cushion.