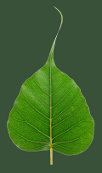 Please support Dharma Seed with a 2023 year-end gift.
Your donations allow us to offer these teachings online to all.



The greatest gift is the
gift of the teachings

Retreat Dharma Talks

Three-Month Retreat - Part 1

2012-09-08 (43 days) Insight Meditation Society - Retreat Center



2012-09-09 Taking Refuge 59:47
Greg Scharf
A discussion of the refuges and precepts (including chanting them at the start of the IMS 3 month retreat) and some reflections regarding useful attitudes when beginning a retreat.

2012-09-10 Mindfulness Of The body 56:24
Sally Armstrong
Developing a wise relationship to our body is an important part of our meditation practice. We often have a distorted, even aversive attitude to the body.

2012-09-14 Three Jobs Of The Yogi 61:38
Carol Wilson
Sayadaw U Tejaniya describes the three jobs of the yogi: begin with right view, be mindful of what is happening now and bring persistent willingness to be aware all day.

2012-09-15 Faith 53:17
Brian Lesage
This talk explores the nature of faith and examines the doubts that can arise for us on our spiritual path

2012-09-17 "Am I OK?" 58:10
Sally Armstrong
Though we receive lots of instructions for our meditation practice on retreats, let's face it – we spend a lot of time thinking. What do we think about? At the heart of these movements of the mind is answering the questions, "Am I OK?", "Was I OK?", and "Will I be OK?" Our obsession with these questions is the cause of a huge amount of restlessness. Restlessness is one of the major hindrances to calming the mind and deepening our meditation, and can be seen as both the cause and the effect of all the other hindrances. The Buddha also talked about this kind of thinking, and called it unwise attention that leads to all kinds of suffering. We need to look at the core issues that lead us to dwell on these questions if we are to create a more skilful relationship to our thoughts.