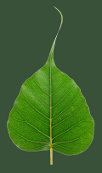 The greatest gift is the
gift of the teachings

Retreat Dharma Talks

Meditation and Yoga Retreat

2012-04-02 (7 days) Spirit Rock Meditation Center



2012-04-06 Papanca 61:14
Anna Douglas
Lost in thought? How can we identify and work with the four root causes of getting entangled in our thoughts?

2012-04-07 The Preciousness of Life 63:51
Howard Cohn
All about the Tibetan teaching on the four reminders: preciousness of life, impermanence, karma, and the defects of samsara.