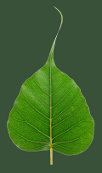 The greatest gift is the
gift of the teachings

Retreat Dharma Talks

Holistic Awareness

2012-06-02 (9 days) Gaia House



2012-06-03 Welcome, the Entry to Dynamics 53:47
Ajahn Sucitto
Dynamic as distinct from structure, refers to energetic and empathic processes such as breathing, Qi (body);welcoming and acceptance (heart); and assessment (head). Supported by structure, these processes clear and transform obstructions.

2012-06-04 Cultivating the Boundless Mind 60:47
Ajahn Sucitto
Kindness, compassion, appreciative joy and equanimity form where sympathetic awareness (anukampa, aka primal sympathy) meets the mind. These are a natural expression of an Awakened heart.

2012-06-04 Parami - the Support for Attention 1:40:34
Ajahn Sucitto
Attention and intention carry awareness to an object. They can be trained and nourished. The Ten Parami are a collection of skilful ways to do this, a way that leads to the end of kamma.