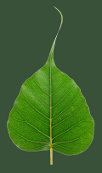 The greatest gift is the
gift of the teachings

Retreat Dharma Talks

Study Retreat: A Buddhist Secular Retreat

2012-07-14 (8 days) Gaia House



2012-07-16 Loving Kindness 58:31
Martine Batchelor
Exploring the phrases and the meaning and practice of happiness, safety, and ease and their connection to contentment

2012-07-16 Radical Attention 59:28
Stephen Batchelor
Reflections on meditation as radical attention (yoniso manasikara), mindfulness of breathing, and the Satipatthana Sutta.

2012-07-17 The Hindrances 58:59
Stephen Batchelor
Reflections on the five hindrances as understood through their personification in the figure of Mara (the demonic).

2012-07-18 The Five Bundles 60:21
Stephen Batchelor
Reflections on the Buddha's understanding of human experience as differentiated through the five bundles (khandha/aggregates).

2012-07-19 Vedana 58:29
Martine Batchelor
Exploring how one can become aware of feeling tones and how this could help us in our daily life.

2012-07-19 The Four 60:46
Stephen Batchelor
Reflections on the Four (noble truths/tasks) as the culmination of the practice of mindfulness as described in the Satipatthana Sutta.