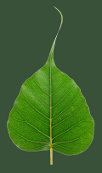 Please support Dharma Seed with a 2023 year-end gift.
Your donations allow us to offer these teachings online to all.



The greatest gift is the
gift of the teachings

Retreat Dharma Talks

March Insight Meditation - 1 Month Retreat

2013-03-04 (28 days) Spirit Rock Meditation Center



2013-03-04 Entering Retreat 27:42
Winnie Nazarko
A welcoming talk for retreatants joining an on-going long retreat. Description of the process of forming community, and entering silence. An exploration of the power of motivation as retreatants turn to the Great Task.

2013-03-11 Saddha 38:59
Winnie Nazarko
Understanding Saddha (faith) the first of the 5 Spiritual Faculties. How this Buddhist version of faith is different from naive faith, authoritarian faith and consumer faith. What is called faith when we practice this capacity of mind.