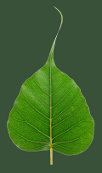 The greatest gift is the
gift of the teachings

Retreat Dharma Talks

Coming Home - Insight Meditation

2013-06-22 (8 days) Gaia House



2013-06-26 Inner and Outer - Sitting at the Threshold 49:44
Catherine McGee
We tend to lean into extremes. How do we find the middle way, again and again? What is it like to tolerate living as the unvarnished living present where the two worlds meet? How to discriminate the greed in the mind from the hearts desire for liberation and truth.

2013-06-27 Nibbana is the End of 'Becoming' 54:36
Catherine McGee
Seeing the process of spinning a separate self into existence and how the power of clear seeing allows this to deconstruct, so that we can come back into the stream of dharma.

2013-06-27 Peeling Back the Layers of Self 1:10:43
Sharda Rogell
Exploring how we compartmentalise things, people and experiences into good and bad, and get trapped in a solid self structure. How to free ourselves of this entrapment.