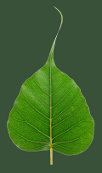 Please support Dharma Seed with a 2023 year-end gift.
Your donations allow us to offer these teachings online to all.



The greatest gift is the
gift of the teachings

Retreat Dharma Talks

Integrated Study & Practice Program Week 1 - 13/14ISPP1

2013-09-29 (6 days) Barre Center for Buddhist Studies



2013-09-30 Faith: Obstacles and Supports 56:07
Gloria Taraniya Ambrosia
We confront many obstacles in practice—our karmic conditioning, cultural conditioning, and resistance to the realities of anicca, dukkha, anatta. In order to surmount these obstacles, anyone who wishes to progress along the path, must act on faith and the factors that support that.

2013-10-02 Internalizing Morality 55:00
Gloria Taraniya Ambrosia
Over the years of practice we work with the precepts in a number of ways—using resolve and restraint, becoming acquainted with our karmic patterns and feeling the consequences of these, and strengthening skillful states by noticing what it feels like to do good, to behave well.

2013-10-03 Important Things to Know About Intention 41:31
Gloria Taraniya Ambrosia
Though its role in the process of waking up is pivotal, intention is very subtle, rarely conscious, and outside the control of self. Purification of intention is made possible through calm awareness of the things we think/do/say, kindness, and non-judging.