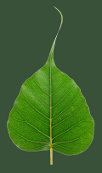 The greatest gift is the
gift of the teachings

Retreat Dharma Talks

Metta

Metta Practice

2015-01-12 (8 days) Spirit Rock Meditation Center



2015-01-14 Metta Sutta #1: The Joy of Basic Integrity 64:38
Heather Sundberg
Drawing from various commentaries and translations of the Metta Sutta, the talk explores this important teaching from the perspective of practice and how to live it in our lives. Explores the qualities of Trust, Wise Speech, Humility, Contentment, Peace and Integrity.

2015-01-15 Lovingkindness, Compassion, and Forgiveness 65:37
Donald Rothberg
On Dr. Martin Luther King, Jr.'s birthday, we explore how to extend the awakened heart of Metta when there is pain or distress or difficulty. In particular, we examine the practices of compassion and forgiveness, with Dr. King's work and life as a reference point.

2015-01-18 Lovingkindness, Equanimity, and Daily Life Practice 67:42
Donald Rothberg
In our practice, we aspire toward a kind of wholeness, with no part of our life left out. In this talk, we explore two ways of developing more of such wholeness - (1) through connecting metta with mindfulness and wisdom, here examined especially in connecting metta and equanimity; and (2) through connecting formal metta retreat practice to everyday life practice.