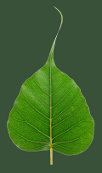 The greatest gift is the
gift of the teachings

Retreat Dharma Talks

Sacred Tenderness: Exploring the Energies of Our Hearts

2015-05-01 (8 days) Spirit Rock Meditation Center



2015-05-04 Recognizing the Sacred 67:14
Kittisaro
Reflections on the Luminous Heart that we lose touch with when we're confused by what moves through the heart. Contemplation of change, anicca, and the image of guest/dust which helped the first disciple of the Buddha to have an Awakening.

2015-05-06 One Heart: Relative and Ultimate 63:47
Eugene Cash
Practice reveals the Spontaneous Heart of Reality inherent in each human being. Becoming intimately aware of each moment of experience reveals the phantasmagorical reality available here and now. Know reveals not knowing. The Universal is revealed through the Personal. As the hardening of Heart relaxes the Dharma displays itself.

2015-05-07 Upekkha/Equanimity 40:01
Eugene Cash
Upekkha is the wisdom of the heart. It reveals a balanced, equipoise of heart and mind that is woven with love, compassion and joy. Often confused with detachment equanimity is a heart/mind resting in the wisdom of reality and awareness. It is the balance of heart/mind rooted in insight.