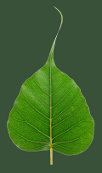 The greatest gift is the
gift of the teachings

Retreat Dharma Talks

Portal To Pure Presence

2015-09-18 (10 days) Shakti Vihara



2015-09-20 Knowing what you need 53:42
Amma Thanasanti
Dealing with the human form and its physical, emotional needs requires care and discernment. Two instructions- observe what is arising and go where you feel comfortable. How do you know when to observe and when to be proactive?