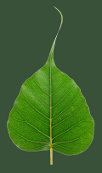 The greatest gift is the
gift of the teachings

Retreat Dharma Talks

Vipassana Intensive

065WK

2006-10-13 (37 days) Insight Meditation Society - Retreat Center



2006-10-14 Mindfulness Of Breathing 52:10
Guy Armstrong
This talk gives an overview of mindfulness of breathing with reference to the Anapanasati Sutta. It is 16 stages of development show how the breath is a foundation for both concentration and insight

2006-10-23 The Ecology Of Compassion 49:58
Kamala Masters
The inter-relationship of our inner world of thoughts and emotions, and the outer world of family, community, society, etc., and how compassion is needed.

2006-11-02 Dasadhamma Suta - part 3 56:55
Sally Armstrong
This talk concludes a series on the Dasadharma Sutta and covers the last five reflections which includes questions like "do I delight in solutitude", and am I using my time wisely?"

2006-11-10 Papanca 53:16
Sally Armstrong
Based on the Honey Ball Sutta, this talk is an exploration of papanca, a Pali word meaning proliferation of thought in the mind. Mental proliferation leads into the creation of self and into craving and comparing, as well as holding on to views and opinions.

2006-11-13 Happiness 62:34
Kamala Masters
How happiness is derived from several of our meditation practices: generosity, sila, samatta, panna and gratitude.