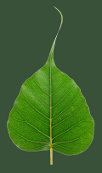 The greatest gift is the
gift of the teachings

Retreat Dharma Talks

January 2017 at IMS - Forest Refuge

2017-01-01 (31 days) Insight Meditation Society - Forest Refuge



2017-01-02 Practicing for the New Year 2017 47:40
Gloria Taraniya Ambrosia
Given the conflicts, wars, and divisiveness over the past year, many people ask, "How do we practice with all of this?" Taraniya offers reflections on opening to difficulty, making practical adjustments in our lives to support inner balance, and increasing our capacity to manage mindstates through understanding and wisdom.

2017-01-16 Tanhā: Craving 51:05
Gloria Taraniya Ambrosia
This talk outlines the Buddha's teaching on the three forms of craving—craving for sensual pleasures, craving for becoming, and craving for non-becoming. Taraniya encourages the practitioner to use the retreat environment to observe craving in what may seem like minor or insignificant moments. These moments hold potential for major insights.

2017-01-23 Māna: Conceit 47:18
Gloria Taraniya Ambrosia
The Buddha defines three kinds of conceit—conceit itself (māna), the inferiority complex (omāna), and arrogance (atimāna). Conceit is a player in giving rise to a sense of self and perpetuating it though ignorance. This talk offers practical guidance to help meditators see conceit and uproot it through understanding and insight.

2017-01-30 Words of Encouragement 53:22
Gloria Taraniya Ambrosia
This talk addresses several potential difficulties in practice – attaching to ideas about mindfulness and concentration, thinking that nothing is happening in practice, feeling half here and half not, and the tendency to "do" the practice.