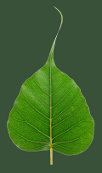 The greatest gift is the
gift of the teachings

Retreat Dharma Talks

July 2017 at IMS - Forest Refuge

2017-07-01 (31 days) Insight Meditation Society - Forest Refuge



2017-07-04 Independence Day 51:41
Winnie Nazarko
Describes how meditation practice addresses our fundamental human delusions, and puts us in wise connection with reality.

2017-07-11 The Other Retreat 1:10:51
Winnie Nazarko
A typical meditation retreat consists of a schedule of alternating sitting and walking periods.But there are other meditation practice opportunities during the day, in informal activities.This talk discusses how to see these opportunities, and practice with them.

2017-07-18 Forgiveness 48:25
Winnie Nazarko
This talk discusses what forgiveness actually is, and what it is not. It also reviews why one might move towards forgiveness, which is an intentional process.