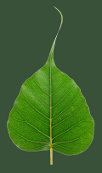 The greatest gift is the
gift of the teachings

Retreat Dharma Talks

July 2018 at IMS- Forest Refuge

2018-07-01 (31 days) Insight Meditation Society - Forest Refuge



2018-07-09 Joy —> Tranquility —> Happiness 54:44
Nikki Mirghafori
This talk discusses the third, fourth, and fifth (piti —> passadhi —> sukha) conditional links described in the Kimatthiya Sutta ("What Purpose?") (Anguttara Nikaya 10.1), where the Buddha teaches Ananda that wholesome ethical behavior leads to non regret, which leads to gladness, .... ultimately leading to liberation. Conditionality (root condition and object condition) are also discussed at the end of the talk, the latter related to the pith and profound teaching to Bahiya.

2018-07-11 Q/A Session 58:50
Sayadaw U Jagara
Both Sayadaw U Jagara and Nikki Mirghafori share answers and reflections on pre-written questions: What's the nutriment for equanimity and doubt? What is the difference between a cause and a condition? Explain anatta — If there is not a self, whose kamma gets reborn? Etc.