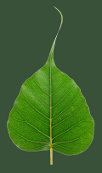 Please support Dharma Seed with a 2023 year-end gift.
Your donations allow us to offer these teachings online to all.



The greatest gift is the
gift of the teachings

Retreat Dharma Talks

Dharmalaya 2018

Sustainable Living Silent and Work Retreats

2018-03-12 (20 days) SanghaSeva



2018-03-16 Mind Not in a State 53:51
Nathan Glyde
The mutual dependencies in the arising mind moment. Then looking at skilful means in relation to the intellect and the arising and passing of both harmful and helpful thoughts.