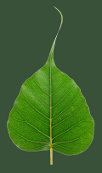 Please support Dharma Seed with a 2023 year-end gift.
Your donations allow us to offer these teachings online to all.



The greatest gift is the
gift of the teachings

Retreat Dharma Talks

Evolving Together: Mindfulness Meditation and Modern Science

"Oh wondrous creatures,
by what strange miracle
do you so often
not smile?"
Hafiz, Sufi poet

Many of us are amazed when we read of the latest scientific discoveries about the complexity of the brain or the number of galaxies in the cosmos or the workings of biological evolution. In this meditation retreat we will learn how to make the new science come alive inside of us, helping us to transform our understanding of ourselves. Making use of classical Buddhist meditation techniques, we will employ the latest science information to help us train our hearts and minds for a more harmonious and happier life.
The retreat will follow the traditional schedule of sitting and walking meditations, talks, discussion and guided practices. We will explore the workings of the brain and nervous system, the evolutionary origin of our body and emotions; practice traditional Buddhist reflections on death and dying; all the while uncovering the tricky delusions of mind and looking at the mystery of consciousness itself. In the process we will find some relief from our personal drama and gain a new sense of connection and delight in our lives.

2018-10-01 (7 days) Spirit Rock Meditation Center



2018-10-03 Being a Scientist of Our Own Mind (Retreat at Spirit Rock) 51:15
Nikki Mirghafori
Our magnificent heart-mind-body is our laboratory. First, a deep respect and humility for how little we know (specifically about the brain) is to be embraced, in order not to reduce the totality of our amazing humanity to materialist neuralism, especially with simplified or outdated models (e.g., the Triune theory with reptilian brain, etc.). Also essential are a scientific "holy" curiosity (also known as the factor of investigation) and gentle perseverance. Finally, a true scientist is inspired by awe and the mystery of the ineffable, not just to "get a prize" — or, as it applies to our meditation practice, simply undertaking it for the sake of self improvement.