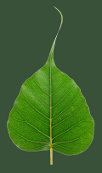 The greatest gift is the
gift of the teachings

Retreat Dharma Talks

June 2019 at IMS - Forest Refuge

2019-06-01 (30 days) Insight Meditation Society - Forest Refuge



2019-06-15 An Appropriate Response 60:53
Guy Armstrong
The four brahma viharas with their near and far enemies form a complete map of our emotional responses to the joys and sorrows of life. This talk focuses primarily on the qualities of compassion and mudita.

2019-06-19 The Nature of Awareness 61:45
Guy Armstrong
This talk explores three aspects of the mind as described by Lama Shabkar: "The mind is like a flawless piece of crystal: intrinsically empty, naturally radiant, and ceaselessly responsive."

2019-06-20 Nature of Awareness, Part 2 61:07
Guy Armstrong
Further explorations of the aspects of emptiness, awareness, and responsiveness. Sunlight in empty space as an analogy for the nature of the mind.