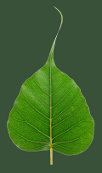 The greatest gift is the
gift of the teachings

Retreat Dharma Talks

Forest Refuge April Retreat Online

For the month of April, Caroline Jones and Oren Jay Sofer will be offering Dhamma teachings online as part of their previously scheduled Forest Refuge Retreat.

2020-04-02 (29 days) Insight Meditation Society - Forest Refuge



2020-04-22 Question & Answer 39:36
Oren Jay Sofer
Open Q&A covering topics such as: calming the body after an angry outburst and repairing the relational connection; meditating on the 'sound of silence'; using multiple anchors; working with the mind jumping from one thing to another.

2020-04-28 Devotion: The Heart of Practice 49:24
Oren Jay Sofer
Without a full heart the practice becomes rote, dry, and uninspired. Without the sacred, we lose our way in the world and misplace our heart's faith in things like money, success, and pleasure. The path invites us to tap into a deeper aspect of the heart/mind and live with a quality of reverence.

2020-04-29 Question & Answer 37:55
Oren Jay Sofer
Open Q&A session, includes such topics as: handling restless thoughts; working with persistent worry; relating wisely to creative thoughts; opening the pain and suffering in the world.