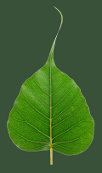 The greatest gift is the
gift of the teachings

Retreat Dharma Talks

Assaya Sangha Dharma Talks

Wednesday night talks

2020-01-01 (609 days) Assaya Sangha



2021-07-07 Dedication of Merit 46:33
Kate Munding
Dedication of Merit is a ritual found throughout the Buddhist community. This talk explores the deeper meaning and purpose of this practice. Merit is generated every time we sit down and the ritual of dedication reminds to connect outward to the world at large, to humans and the more than human world, in an act of generosity. Instructions for how to dedicate the merit is included, as well as a Q&A at the end.

2021-07-14 The Pursuit of Happiness 44:13
Kate Munding
What is happiness? We think that when things are going well, happiness is here and everything will be fine. When conditions are unpleasant, we feel we have failed. But the universe is creative in its unfolding, and happiness can come in different ways than we expect.

2021-08-11 Finding Wisdom in Anxiety 47:15
Kate Munding
Dharma talk and guided practice. Anxiety is a contraction and therefore a form of suffering. Sometimes anxiety is the appropriate response to a situation, but there are skillful ways to navigate this experience. This talk and practice examines how we can learn to soothe the body and the mind using somatic exercises and our imagination to bring expansiveness to anxiety's contracted state.