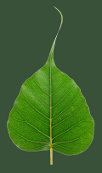 The greatest gift is the
gift of the teachings

Retreat Dharma Talks

Women's Retreat

03WOM

2003-02-21 (8 days) Insight Meditation Society - Retreat Center



2003-02-24 The Body 39:46
Christina Feldman
The body is one of the most constant resting places of the "self". Relationship to our body holds not only the potential for confusion and suffering but also for profound wisdom.

2003-02-26 Embodiment Of Freedom 40:46
Christina Feldman
Understanding emptiness, we learn to embody freedom in all the moments of our lives. The absolute and relative are interwoven--the ground of wisdom and compassion.