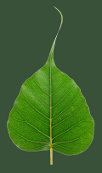 Please support Dharma Seed with a 2023 year-end gift.
Your donations allow us to offer these teachings online to all.



The greatest gift is the
gift of the teachings

Retreat Dharma Talks

Clearing the Floods

2021-05-01 (2 days) London Insight Meditation



2021-05-01 Introduction – Establishing Wise Deep Attention 19:14
Ajahn Sucitto
The floods of sense consciousness and delusion take us away from a place where we might feel stable, assured, comfortable. We experience a loss of autonomy and receptivity. We can use the quality of wise deep attention (yoniso manasikāra) to turn attention to the source of our actions and our being. The roots are found in the domain of body and mind.

2021-05-01 Guided Meditation – Foundational Practice 28:44
Ajahn Sucitto
Beginning with a review of the terms mind, heart, body, consciousness, attention and awareness, this guided meditation takes us through their workings. Wise deep attention (yoniso manasikāra) keeps bringing us back to what's important now.

2021-05-01 Standing Meditation – The Body Is Intelligent 18:56
Ajahn Sucitto
Standing meditation compels full body awareness – one gets the sense that the body is intelligent. Once establishing a suitable stance and posture, give attention to how breathing feels in the body. Then, 'What's important now?'

2021-05-01 Q&A1 47:28
Ajahn Sucitto
Help with hard-wired anger; how to think about ground, space and rhythm in a non-conceptual way; citta seems like a toddler; how to disengage from deep patterns of negativity; how to respond to boredom; is it recommended to thoroughly achieve samatha before moving on to vipassana; how to respond to deep pain in the heart; question about impermanence.

2021-05-02 Precepts and Resolution 26:23
Ajahn Sucitto
It's very helpful to start the day with resolution: What can I say no to? What can I say yes to? Using the precepts as a frame, generate boundaries that will moderate energies and help you remain firm and grounded in the face of the floods.

2021-05-02 Standing Meditation – Open Energy 34:00
Ajahn Sucitto
The standing posture provides a simple process whereby energies can be balanced, soothed and steadied. Opening channels of the body so breathing can flow through, an open energy – light, spacious, repelling obstruction – becomes available.

2021-05-02 Open Mind Open Heart Open Body 24:50
Ajahn Sucitto
Open mind and open heart require open receptivity – listening without taking on, accepting without adopting. This requires the quiet power of embodiment – acknowledgement – which isn't doing anything other than acknowledging. Things then shift and pass on their own.

2021-05-02 Direct Practice: Exploring Future and Past 17:06
Ajahn Sucitto
Practice with bringing up notions of future, past, other people and myself and the relationships between them. Receive what is activated in the body and mind without adopting them. Open to the feelings and movements that arise.