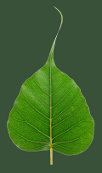 Please support Dharma Seed with a 2023 year-end gift.
Your donations allow us to offer these teachings online to all.



The greatest gift is the
gift of the teachings

Retreat Dharma Talks

Love is the Breath of Life

2022-10-13 (9 days) Meditationszentrum Beatenberg



2022-10-14 On Food Offering 7:42
Ajahn Sucitto
Meal time is an opportunity for mindfulness around making choices and appreciating the act of generosity involved. Physical aspects of offering and receiving.

2022-10-14 Settling in-Find Balance and Contentment 50:59
Ajahn Sucitto
Adjusting to the external space, getting comfortable in yourself, find the place internally where you can be okay with what's happening externally and internally. Focus on this and make much of it, experiencing the body's energy flows.

2022-10-15 The Illusory Nature of Objective Reality 59:54
Ajahn Sucitto
Our interpretation of experience is illusory and subjective. What we sense becomes fixed objects, even the human ones. Awareness allows penetration of the sense of me and offers a gift to the world.

2022-10-15 Arrows and Circles - Shaping Intention 29:52
Ajahn Sucitto
The mind's energies and activations may contradict each other but what unifies them is the body's energy, its life force and understanding them is key to meditation and the development of mindfulness.