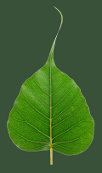 Please support Dharma Seed with a 2023 year-end gift.
Your donations allow us to offer these teachings online to all.



The greatest gift is the
gift of the teachings

Retreat Dharma Talks

July 2023

2023-07-01 (31 days) Insight Meditation Society - Forest Refuge



2023-07-03 Morning Reflections #2 33:52
Sayadaw U Jagara
How do we relate to life, internally and externally? Listening and observing as a correct approach, together with carng and respect, (metta).

2023-07-07 Morning Reflections #6: Similes, the nimitta, rama rupa 49:56
Sayadaw U Jagara
Similes for the experience of touch and contact (step 3): musician practicing an instrument; a person sawing a log; gatekeeper guarding arrivals and departures; an embroiderer threading a needle. Subdivisions of the emergence of the nimitta and nama rupa also presented as the "whole body".