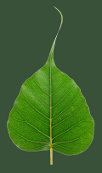 The greatest gift is the
gift of the teachings

Retreat Dharma Talks

Deepen Your Practice

A three day non-residential retreat organized by the Buddhadhamma Foundation (https://www.buddhadhammafoundation.com/)

2023-04-19 (3 days) Palilai Buddhist Temple



2023-04-19 Q&A 69:19
Ajahn Sucitto
Questions are précised: 00:00 Q1 What conditions the in breath and the out breath? Are the in and out breath, one breath? 30:51 Q2 I understand that after achieving samadhi one must do vipassana. Or there's a need to direct the mind or to know what to see or look out for. 47:45 Q3 On retreat, every time the energy body unlocks some more space in my physical body and seems to open into a relaxing garden. Then it retreats. What's your advice for my energy body to stay in the garden a bit longer? 51:31 Q4 Is it a must to see past lives to penetrate on the path? 52:34 Q5 I'm afraid of being born without wisdom and beauty. How can make sure I will always be close the dhamma in my next lives? 59:07 Q6 How can I establish daily meditation practice? What's a good amount of time?

2023-04-19 Being with change 40:21
Ajahn Sucitto
Circumstances and changing events both shape our worldly life and allow growing insight into the inability to control events. We can learn what lies beyond circumstances.

2023-04-20 Nimittas are signs 26:43
Ajahn Sucitto
Examine how things become signs that catch our attention and enter our heart. Understanding the process can lessen delusion and provide us with protection and the development of wisdom.

2023-04-20 Q&A 58:12
Ajahn Sucitto
00:15 Can you clarify what is citta? And the asavas? 31:02 Q2 What is meant by nimitta? I've never experienced a light nimitta, but I experience calm and peace after I meditate. How can I go deeper into this? Q3 34:31 How can one speed up the process of becoming a stream enterer? 45:26 Q4 How do we practice mindfulness in daily life?

2023-04-21 Attending to and letting go 50:43
Ajahn Sucitto
What we attend to and what we leave out needs wise assessment. This leads to a deepening of wisdom and the abandonment of daily compulsive habits.