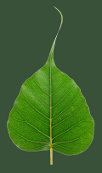 Please support Dharma Seed with a 2023 year-end gift.
Your donations allow us to offer these teachings online to all.



The greatest gift is the
gift of the teachings

Retreat Dharma Talks

Unrestricted Awareness

A 10 day retreat with Ajahn Sucitto (AS files) and Laura Bridgman (LB files)

2023-07-11 (10 days) Gaia House



2023-07-12 The clinging khandas 35:55
Laura Bridgman
Arriving and adjusting to the retreat provides an example of the fixities and rigidities challenging us from settling. These are actually the khandas.