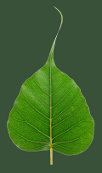 The greatest gift is the
gift of the teachings

Retreat Dharma Talks

CIMC Wednesday Talks

Cambridge Insight Meditation Center



2004-02-04 Anger 1:31:04
Thanissaro Bhikkhu
Approaching anger skillfully, both by developing a proper understanding of it and by using the many tools that can be used to keep the mind from being overcome by it.
Attached Files:

2005-02-02 Heedfulness 1:23:45
Thanissaro Bhikkhu
Heedfulness- the Buddha's final teaching - provides the context within which his other teachings on the path should be understood.

2009-02-25 Noble Wealth 39:58
Thanissaro Bhikkhu
The inner quialities that provide wealth for the mind - a sense of freedom and security - regardless of outside conditions.