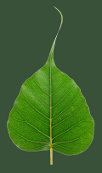 The greatest gift is the
gift of the teachings

Retreat Dharma Talks

Yucca Valley Spring Retreat

2009-05-01 (10 days) Spirit Rock Meditation Center (Yucca Valley)



2009-05-05 The Four Noble Truths 53:07
Larry Yang
The overview of the Four Noble Truths and the invitation to live into the practice of the 4 Noble Truths.

2009-05-06 Wise Metta 50:28
Spring Washam
The truth about love and kindness. Misunderstandings of love. How to practice metta with wisdom.