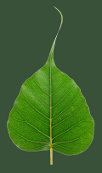 The greatest gift is the
gift of the teachings

Retreat Dharma Talks

Insight Meditation

2009-07-24 (10 days) Spirit Rock Meditation Center



2009-07-27 The Sure Heart's Release Part I of II 57:22
Kamala Masters
The mindful cultivation of Dana (giving), Sila (Living in Harmony) and Bhavana (Developing the Mind) as the 3 pillars upon which our Chamma life rests. Part I - Dana and Sila; Part II - Developing the Mind

2009-07-28 My Enemy, My Teacher 45:07
Winnie Nazarko
When we attempt to extend metta (loving-kindness) to difficult people, things get interesting. In order to expand our capacity to love, we must strengthen our motivation to do so and work with obstacles which may arise. Through reflecting on the value of metta in our families and communities, we find the courage to undertake this spiritual challenges. Includes guided meditation.

2009-07-29 Lovingkindness 52:46
Joseph Goldstein
"What we frequently think about and ponder upon becomes the inclination of the mind." - The Buddha This talk explores the cultivation of loving thoughts and feelings - what supports it and what obstructs it.

2009-07-31 The Sure Heart's Release Part II 64:00
Kamala Masters
Understanding the path of practice that leads to the extinction of suffering. Bhavana - bringing forth what has not yet been developed through concentration practice and wisdom practice of Vipassana.