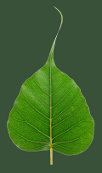 The greatest gift is the
gift of the teachings

Retreat Dharma Talks

Buddhism, Race, and American Belonging: An Asian American View

2021-03-21 (1 day) Barre Center for Buddhist Studies



2021-03-21 Buddhism, Race, and American Belonging: An Asian American View 1:34:31 VT

Venue Teacher

Duncan Ryūken Williams, Chenxing Han
Where do we find home? How do we become free together? How do we find a place of refuge and belonging in a world often intent on exclusion? These have been enduring questions for American Buddhists of Asian ancestry since the 1850s when the first Buddhist temples were built in the U.S. by immigrants and their descendants. Today, people of Asian heritage make up more than two-thirds of American Buddhists. Yet the histories and perspectives of Asian American Buddhists remain marginalized in many sanghas. What can we learn from Buddhist Asian American insights about navigating the complexities of identity and building an American Sangha that values multiplicity over singularity, hybridity over purity, and inclusivity over exclusivity? How does centering Asian American voices expand our understandings of race, identity, and belonging in American Buddhism? What can Buddhists of all backgrounds learn from Asian American Buddhists when it comes to building multiracial coalitions and inclusive communities? In dialogue with each other and with participants, Duncan Ryūken Williams and Chenxing Han will draw from their respective books, American Sutra: A Story of Faith and Freedom in the Second World War (Harvard University Press, 2019) and Be the Refuge: Raising the Voices of Asian American Buddhists (North Atlantic Books, 2021). These groundbreaking works form the basis for a timely conversation on buried histories, trailblazing contributions, race and identity, belonging and refuge.