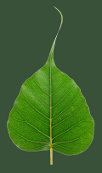 The greatest gift is the
gift of the teachings

Dharma Talks

2000-11-23 Gratitude For A Precious Human Birth 41:59
Sylvia Boorstein
This talk was given on Thanksgiving expressing gratitude for the human heart's capacity for love and understanding. The preciousness of a human life lies in the potential of our hearts to be transformed. How can we forgive our lives so that we'll have a completely loving heart?