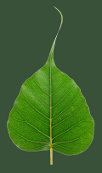 The greatest gift is the
gift of the teachings

Dharma Talks

2001-08-26 Kamma 59:50
Steve Armstrong
The law of Kamma is an articulation of what has been observed as the mind unfolds. It offers a lesson from the past and an opportunity for the future.
Maui, Hi



2001-08-17 You Are The Path: An Overview Of The Eightfold Path 53:05
Eugene Cash
How do we live? How do we embody the teachings? This talk offers an explanation and overview of the Eightfold Path, as well as reflections on the path as the embodiment of the Dharma. To come into alignment with the Path is to come into alignment with our own nature.