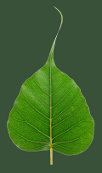 The greatest gift is the
gift of the teachings

Dharma Talks

2001-08-01 Chanting And Sharing Of Merit 12:56
Steve Armstrong
Morning chanting of the three refuges and the eight precepts.(8/4/01) Evening chanting of metta and sharing of merit at the end of a day of Dhamma practice.(8/31/01)
Maui, Hi



2001-07-27 Compassion 62:21
Debra Chamberlin-Taylor
It takes so much compassion to be with the letting go we have to do to come into peace with the difficult truths of life. This talk explores ways we can cultivate compassion in our practice and in our lives.