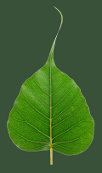 Please support Dharma Seed with a 2023 year-end gift.
Your donations allow us to offer these teachings online to all.



The greatest gift is the
gift of the teachings

Dharma Talks

1992-02-21 Five Spiritual Faculties 59:40
Carol Wilson
In-depth exploration of faith, energy mindfulness, concentration, wisdom, and the beneficial effects of balance between each one.