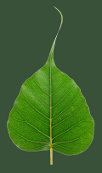 Please support Dharma Seed with a 2023 year-end gift.
Your donations allow us to offer these teachings online to all.



The greatest gift is the
gift of the teachings

Noliwe Alexander's Dharma Talks

Noliwe Alexander

Noliwe Alexander has been a student of Vipassana meditation for over 15 years. Throughout this time of deep devotion to the Dharma, Noliwe has become a dedicated practitioner, teacher of various sitting groups around the Bay Area, facilitator of community workshops and Buddhist meditation day longs and class series programs. She is a Life & Business Coach dedicating both her coaching & Dharma practice to the POC, LGBT, At Risk and Elder communities. She is a graduate of Spirit Rock's CDL4 program and completed EBMC's Commit 2 Dharma program in 2010. Noliwe is a wisdom keeper and humbled by the presence of her ancestors spirit that lives within and walks beside.