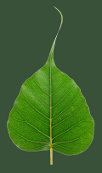 The greatest gift is the
gift of the teachings

Dharma Teachers

Jason Murphy

Jason Murphy- Pedulla MA, has been practicing Vipassana meditation since 1994. He is a teacher and therapist who has been working with youth, families and adults for over 20 years. Jason has taught mindful awareness in a variety of settings throughout the United States and leads weekly groups in Santa Cruz and San Jose. Jason has studied and trained with several prominent teachers in the Thai Forest Tradition of Ajahn Chah. Some of them are Ajahn Sumedho, Ajahn Passano and Amaro Bhikkhu Other teachers and mentors have been, Gil Fronsdal, John Travis, Sylvia Boornstein and Jack Kornfield.




Jaya Rudgard

Jaya Karen Rudgard began meditating in the 1980s and practiced for eight years as a nun in the Theravada tradition with Ven. Ajahn Sumedho. A graduate of the IMS/Spirit Rock Teacher Training, she teaches insight meditation and mindfulness in the UK and internationally.



Jean Esther

Jean Esther, MSW has been practicing meditation since 1975 and teaching in the dharma since the early 90's. She is one of the Guiding Teachers at True North Insight in Canada and teaches locally in the Northeastern US. Trained in Jungian transpersonal psychology and Somatic Experiencing she has been a practicing psychotherapist in Western MA since 1981 with a specialization in the healing of trauma. Her passion is attuning to and supporting the liberating intersection of body, mind and heart and helping others of all ages do the same.



Jill Shepherd

Wisdom and compassion are two themes that inform my current exploration of the dharma, and I aspire to integrate these as fully as I can in both formal practice and daily life.



JoAnna Hardy

JoAnna Hardy has practiced in multiple traditions since 1999, and in 2005 her practice landed on the Theravada insight tradition. Retreat teaching, bringing the Dharma to communities and individuals who don't typically have access to traditional settings, and building multicultural community are her focus. She is a co-founder of the Meditation Coalition: meditationcoalition.org



Joanna Macy

Joanna Macy, PhD is a scholar of Buddhism, systems theory and deep ecology. A respected voice in the movements for peace, justice and ecology, she gives trainings worldwide for eco-warriors and activists for global justice. As the root teacher of the Work That Reconnects, she has created a ground-breaking theoretical framework for personal and social change. Her books include "World as Lover, World as Self" and "Coming Back to Life: Practices to Reconnect Our Lives, Our World."