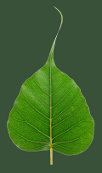 The greatest gift is the
gift of the teachings

Dharma Teachers

Ajahn Pasanno

Ajahn Pasanno took ordination in Thailand in 1974 with Venerable Phra Khru Nanasirivatana as preceptor. During his first year as a monk he was taken by his teacher to meet Ajahn Chah, with whom he asked to be allowed to stay and train. One of the early residents of Wat Pah Nanachat, Ajahn Pasanno became its abbot in his ninth year. During his incumbency Wat Pah Nanachat developed considerably, both in physical size and in reputation. Ajahn Pasanno became a well-known and highly respected monk and Dhamma teacher in Thailand.




Ajahn Sucitto

As a monk, I bring a strong commitment, along with the renunciate flavor, to the classic Buddhist teachings. I play with ideas, with humor and a current way of expressing the teachings, but I don't dilute them.




Ajahn Sukhacitto

Bhante Sukhacitto is a German Theravadan monk since 1990 and was originally with Ajahn Buddhadasa in Thailand. 1993 he returned to the West and lived several years in branches of the Ajahn Chah monasteries in Switzerland and the UK. Since 2005 he practices Insight Dialogue and was trained as a teacher and teaches worldwide. 2016 he established near Hannover, Germany Kalyana Mitta Vihara – House of Noble Friendship, a small Dhamma Community and Meditation Centre.



Ajahn Sumedho


Ajahn Sumedho is a prominent figure in the Thai Forest Tradition. His teachings are very direct, practical, simple, and down to earth. In his talks and sermons he stresses the quality of immediate intuitive awareness and the integration of this kind of awareness into daily life. Like most teachers in the Forest Tradition, Ajahn Sumedho tends to avoid intellectual abstractions of the Buddhist teachings and focuses almost exclusively on their practical applications, that is, developing wisdom and compassion in daily life. His most consistent advice can be paraphrased as to see things the way that they actually are rather than the way that we want or don't want them to be ("Right now, it's like this..."). He is known for his engaging and witty communication style, in which he challenges his listeners to practice and see for themselves. Students have noted that he engages his hearers with an infectious sense of humor, suffused with much loving kindness, often weaving amusing anecdotes from his experiences as a monk into his talks on meditation practice and how to experience life ("Everything belongs").



Ajahn Sundara

Ajahn Sundarā was born in France in 1946. She studied dance in England and France. After working for a few years as a dancer and teacher of contemporary dance, she had the opportunity while living and studying in England to attend a talk and later a retreat led by Ajahn Sumedho. His teachings and experience of the monastic way of life in the Forest tradition impressed her deeply. Before long this led her to visit to Chithurst Monastery, where in 1979 she asked to join the monastic community as one of the first four women novices. In 1983 she received ordination as a sīladhāra, with Ajahn Sumedho as her preceptor. After spending five years at Chithurst Monastery she went to live at Amaravati Monastery, where she took part in establishing the nuns' community.




Ajahn Vajiro

Tan Ajahn Vajiro was born in Malaysia in 1953. He met Ven. Ajahn Chah and Ven. Ajahn Sumedho at the Hampstead Vihara in 1977. He joined the community in London in 1978. In 1979 he went to Wat Pah Nanchat and received upasampadā from Ven. Ajahn Chah at Wat Pah Pong in 1980. Tan Ajahn Vajiro returned to England in 1984, and assisted with the establishment of Amaravati Buddhist Monastery. He lived in the monasteries in the UK for many years and then went to New Zealand followed by Australia. He returned to Amaravati in 2001. In 2010, he was formally invited to Portugal to help establish a monastery of the Forest Tradition there named Sumedhārāma. From the beginning of Vassa, 2012 (July), he has been living in Portugal.



Ajahn Yatiko

Ajahn Yatiko was born and raised in Edmonton, Alberta, in 1968. He had a strong interest in religion from childhood and after a few years at university decided he needed to find a spiritual teacher, as opposed to an academic one. He was on his way to Tibet for ordination, but the plane stopped off in Bangkok on route. While having lunch in a Bangkok restaurant, a few Thai laymen sat down to join him and recommended he go to Wat Pah Nanachat, in Ubon. Owing to their high praise of Ajahn Chah, he decided to investigate. Shortly thereafter Ajahn Sumedho was visiting and Ajahn Yatiko was inspired to pursue monastic training at Wat Nanachat. He has been part of that community since 1992. He arrived at Abhayagiri in January, 2008.



Anagarika Munindra

Anagarika Munindra (1915–2003) was a Bengali Buddhist master and scholar who became one of the most important Vipassana meditation teachers of the twentieth century. Unassuming, genuine, and always encouraging, Munindra embodied the Buddhist teachings, exemplifying mindfulness in everything he did.



Ayya Anandabodhi

Ayya Anandabodhi first encountered the Buddha's teachings in her early teens, igniting a deep interest in the Buddha's Path of Awakening. She lived and trained as a nun in the Forest Tradition at Amaravati and Chithurst monasteries in England from 1992 until 2009, when she moved to the US to help establish Aloka Vihara, a training monastery for women, where she now resides.