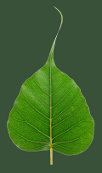 The greatest gift is the
gift of the teachings

Dharma Teachers

Bernat Font

Bernat Font met the dharma at a very young age and has practiced in Europe, India and Myanmar, gradually putting aside his artistic career. He completed his dharma teacher training with the Bodhi College in 2022, mentored by Stephen Batchelor, and is doing a PhD in Buddhist Studies. He guides a small sangha in his native Barcelona and teaches in English, Catalan and Spanish.



Beth Sternlieb

Beth is a teacher at Insight LA and director of Buddha's Path Program. She is inspired by the love of the Dharma.



Beth Upton

I have been teaching meditation since 2014, and the more I teach the more I love it. If there is one thing that I have learned in my years teaching it is that we are all different, with our own strengths and weaknesses. In order to teach well, I need to get to know each student individually, guiding each to tap into their own innate wisdom, offering instruction that fits each student's unique circumstances. The ten years I spent as a Buddhist nun afforded me the great privilege of being able to practise meditation in much depth and detail. I was blessed with masterful teachers and all of the support I could have hoped for. I spent five years in Myanmar training diligently in the Theravada tradition under the guidance of Pa Auk Sayadaw. I then spent a further five years training in several other methods, and spent many months doing long solo retreats in various caves and forests.




Betsy Rose

Betsy Rose is a singer, writer, recording artist, and a mother. She is a renowned children's artist, teaching children the power of their own voices and creativity through singing and song making workshops. She has performed widely throughout the world at festivals, ecological conferences and spiritual gatherings. Spiritual leaders such as Thich Nhat Hanh, Matthew Fox and Joanna Macy have included her music in their work. She co-leads events for the Family Program at Spirit Rock. She was introduced to the dharma by Thich Nhat Hanh in 1987.



Bob Stahl

Is a long-time practitioner of insight meditation, lived in a Buddhist monastery for over eight years. He has a PhD in Philosophy and Religion with a specialization in Buddhist Studies, and now directs Mindfulness-Based Stress Reduction programs in six Bay Area medical centers. Bob studied with the renowned Burmese masters Taungpulu Kaba-Aye Sayadaw, Hlaing Tet Sayadaw, Dr. Rina Sircar and Pokokhu Sayadaw, and has experience with 32 parts of the body, 4 elements and charnel ground meditations. Bob has completed training with Jon Kabat-Zinn and is a certified mindfulness-based stress reduction teacher having been certified by UMass Medical Center.



Bonnie Duran

Bonnie met the Dharma in 1982 at Kopan Monastery and in Bodh Gaya India. Since then she has practiced long and short retreats with Joseph Goldstein and other eastern and western monastics and lay teachers. She is a graduate of the IMS/SRMC teacher training programs and is also involved with Indigenous ceremonies and practices. She is currently a core teacher of the IMS teacher training program and the SRMC Dedicated Practitioners Program. Dr. Duran is a Professor of Social Work and Public Health at the University of Washington in Seattle.



Brad Richecoeur

Brad Richecoeur has been practising Insight Meditation and Qigong since 1985. He is a senior student of Master Zhixing Wang, and brings a meditative inquiry into the nature of health, healing and embodied awakening. He is the co-founder of Qigong Southwest and offers retreats, workshops and classes online and in Devon.



Brian Lesage

Brian Lesage has practiced Buddhist meditation since 1988 and has taught meditation since 2000. He has studied in the Zen, Theravada and Tibetan schools of Buddhism. He was ordained in the Rinzai Zen tradition in 1996. His training in Vipassana Meditation includes doing extended meditation retreats in Myanmar (Burma), Nepal, and India as well as numerous retreats in the U.S. He leads retreats and teaches meditation courses nationwide.



bruni dávila

Bruni Dávila has practiced Vipassana and Zen since 1995. A student of Andrea Fella and Gil Fronsdal, she practices and teaches at the Insight Meditation Center in Redwood City, CA, and also teaches Dharma in Spanish in the wider Bay Area. She is currently a participant in the 2017-2021 IMS Teacher Training Program.