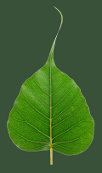 The greatest gift is the
gift of the teachings

Retreat Dharma Talks

Awakening in Service and Action: A Study Retreat on Socially Engaged Buddhism

2012-05-21 (8 days) Spirit Rock Meditation Center



2012-05-22 Engaged Buddhism - Vignettes, Challenges, Possibilities 45:49
Donald Rothberg
A second overview of socially engaged Buddhism is offered, through vignettes and stories of engaged practices, a discussion of some of the challenges of connecting inner and outer transformation, and a sense of the great creative possibilities of such an approach. With Q&A.

2012-05-23 The "Lack" of Self 54:02
David Loy
Our most problematic dukkha is due to our sense of a separate self, a dukkha usually experienced as a sense of lack.

2012-05-24 Institutions and Poisons 1:10:17
David Loy
Our economic system institutionalizes greed; our militarism institutionalizes aggression; the media institutionalizes delusion.